Ask the Experts: What You Need to Know about Data Management
Collaborations in Clinical Research is proud to host Ask the Experts! The purpose of this group is to promote collaboration among clinical research professionals. We've learned that beyond patient safety there isn't really a "right" way of doing things. Our network of experts is always ready to share their knowledge and experiences.
Purpose
This conference call is a follow-up discussion to Clinical Trials: What do you need to know about Data Management. Attendees will be given the opportunities to ask questions and share their thoughts about clinical data management.
Experts
Karen Green | Senior Director, Clinical Data Management, Forty-Seven
Karen Green is currently Senior Director, Clinical Data Management at Forty-Seven, Inc. She has over twenty years' experience in the pharmaceutical and biotech industry in Clinical Data Management.
Karen is an accomplished leader of in-house staff and service provider personnel working to ensure clinical data management deliverables are on time and on budget for phase 1 through phase 3 clinical studies in Oncology, Cardiology, HIV, Virology, Gastroenterology, and Immunology. She has worked at companies such as PDL, Amgen, Onyx, Acerta and Abbott, where she has lead or contributed to the establishment of CDM Standards (CRFs, SOPs, templates) and numerous cross-functional process improvements.
Gina Budman | President and Principal Data Manager, Leading Edge CDM Solutions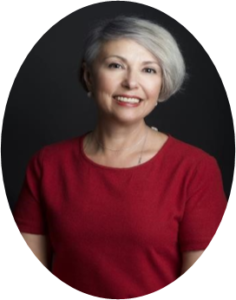 Gina Budman is a founder of LeCDMS (Leading Edge CDM Solutions), Clinical Data Advocates organization. As LeCDMS CEO and Principal Consultant, Gina ensures her teams – CDMs, Biostatisticians, Programmers, and Validators – become trusted partners to their clients and deliver data of highest quality and compliance. She works with LeCDMS clients to establish project timelines, select proper technology solutions, and ensures client deliverables are met on time and per budget. In addition, Gina partners with various organizations building their internal CDM capabilities.
Gina has over 20 years of Clinical Data Management experience, as well as 14 years of Project Management and Programming/technology. She worked as a Clinical Database designer, Manager of CDM, Director of CDM, and a data consultant for various industry leaders such as Boston Scientific, Abbott Vascular, and multiple CROs and Sponsors. Gina has created the first EDC course at UCSC Extension and taught Data Management at various institutions.
Using her extensive knowledge of the current technology, industry standards, processes, and principles of clinical data collection, Gina has successfully delivered quality data and led her Data teams through FDA and clients 'audits.
In addition, she loves what she does!
Moderated by Kunal Sampat | Senior Manager Clinical Programs, Abbott Vascular
Kunal Sampat is a Senior Manager Clinical Research at Abbott Vascular and also the founder of the Clinical Trial Podcast, a podcast and blog platform for clinical research professionals. His goal is to help you accelerate your clinical research career and be a more effective leader. He enjoys connecting like-minded people, introducing new ideas, and immersing himself in an environment of continuous learning.