Managing Adverse Events in EDC
Wednesday, August 8, 2018 | 5:30 PM - 7:30 PM
Event location: Veeva Systems | 4280 Hacienda Drive | Pleasanton, CA 94588
Level: Intermediate
Description
To manage AEs (adverse events) in EDC takes planning prior to starting the build of your database. The collection of data will be impacted by your organization's safety requirements. Understanding how AEs, SAEs (serious adverse events) and SUSAR (suspected unexpected serious adverse reactions) reporting requirements are different will help an organization design effective CRFs. If you are running a device study, AE device relationship, SAE reporting, and endpoint adjudication need to be considered.
Learning Objectives
Pharmacovigilance regulatory considerations related to data collection
Safety data collection strategies
Speakers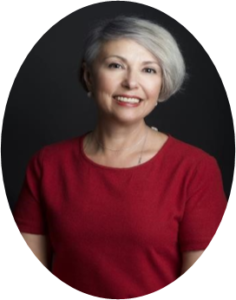 GINA BUDMAN is a founder of LeCDMS (Leading Edge CDM Solutions), Clinical Data Advocates organization. As LeCDMS CEO and Principal Consultant, Gina ensures her teams – CDMs, Biostatisticians, Programmers, and Validators – become trusted partners to their clients and deliver data of highest quality and compliance. She works with LeCDMS clients to establish project timelines, select proper technology solutions, and ensures client deliverables are met on time and per budget. In addition, Gina partners with various organizations building their internal CDM capabilities. Gina has over 20 years of Clinical Data Management experience, as well as 14 years of Project Management and Programming/technology. She worked as a Clinical Database designer, Manager of CDM, Director of CDM, and a data consultant for various industry leaders such as Boston Scientific, Abbott Vascular, and multiple CROs and Sponsors. Gina has created the first EDC course at UCSC Extension and taught Data Management at various institutions. Using her extensive knowledge of the current technology, industry standards, processes, and principles of clinical data collection, Gina has successfully delivered quality data and led her data teams through FDA and clients 'audits.
Bethany Van Veen has been in drug safety and pharmacovigilance (PV) for more than 19 years including 17 years in PV management in both large and small companies. About 5 years ago, she began a consulting business providing strategic pharmacovigilance advice to Bay Area pharmaceutical companies as well as other services business process optimization, QMS, alliance management, and pharmacovigilance audits. Prior to this, Bethany was the Sr. Director of Safety Operations at InterMune, Inc. where she was responsible for the case management unit, QMS, PV informatics, alliance management, and post-authorization safety studies. She also held leadership positions at Johnson & Johnson, Millennium Pharmaceuticals, and Elan Pharmaceuticals. Bethany is also an adjunct professor at San Francisco State University teaching the Safety Monitoring Course for the Clinical Trials Design and Management Certification.
Who should attend?
Senior professionals working with adverse events reporting:
Clinical Scientist
Clinical Safety Specialist
Clinical Trial Project Managers
Clinical Data Managers
Clinical Research Associates (CRAs)
Medical Monitors
Drug Safety Specialist
Pharmacovigilance Professionals
Sponsors
View Event Video